LinkMaster
Product vendors siphon away affiliate marketers most valuable asset, without paying them a single dime!
If your an affiliate marketer or are interested in affiliate marketing, you need to watch the video below right now:
When I first started coding the LinkMaster plugin the idea was to make a sort of an advanced link cloaker. I wanted to not only cloak my affiliate links, I wanted to have the option to actually pull the sales page of the product I was promoting into my own website. But as I was coding it, I realized that there was a potential for something much cooler. I realized that I can make this in such a way that it can actually stop one of the biggest things I personally don't like about affiliate marketing.
As affiliate marketers we have to learn to accept that when we send traffic to a sales page, if that traffic buys the product we are promoting, that person will then end up on the vendors email list. This makes sense because that person is now the vendors customer. It's not such a big deal though because you where compensated for your efforts and for sending the vendor that lead in the form of the affiliate commission you received.
But many vendors have a way to add your traffic to their email list without paying you a single dime. They make their sales pages in such a way that even if the potential customer you send them does not buy, and you don't get a commission, they can still get that customers email address for themselves, for free. In short they are snagging your most valuable asset as an affiliate marketer, your email list and your traffic.
The graphic above shows how they do it and it goes something like this. You use your email list, ads, your blog, or some other method to send traffic to the sales page of an affiliate product you are promoting. For one reason or another the potential customer decides not to make a purchase and goes to leave the sales page. But just as they do, the vendor hits them with a freebie offer that they can get if they just opt in with their email address. When the potential customer does, they go on the vendors email list and you have not earned one red cent.  You sent them traffic to build their list, costing you time, effort, and in some cases money, and got absolutely nothing for it.
Its insane, and frankly its bad business.
Well I realize I could do something about it when I was creating the LinkMaster affiliate link cloaker. I realized that since one of the functions of this plugin is to pull the sales page into my site, I could make the plugin edit out any pop up code. Then I realized that I could not only edit out the vendors pop up code, preventing them from being rewarded with free list building if the offer does not convert, but I could also automatically put my own code into their sales page, that will redirect the traffic where I wanted them to go if they decide to leave without making a purchase.
With LinkMaster any traffic you send to an affiliate promotion stays yours, and the vendors will only get the chance to add them to their own email list if they actually make a purchase and you get compensated with a sales commission. But that's not all it can do:
Cloak your affiliate link with your own website domain name.
Supports 6 different types of redirects
Complete stat tracking showing total clicks, unique clicks, and clicks over time
Pull the vendors sales page into your website
Bypass on exit pop ups on the vendors sales page that lets them snag your traffic when a sale is not completed
Add your own on exit redirect into the vendors sales page that will redirect people to any URL you want if they try to leave without making a purchase
Automatically change and word in your posts or pages to become clickable, cloaked links
I could do a whole big launch with this plugin. With a very basic front end version and then OTO's for the other features, and then more OTO's for the developers license but I'm not going to do that. I know that a lot of people really need a plugin like this and I'm not trying to 'rake anyone through the coals' with pricing. I'm just trying to sell a quality plugin at a fair price.
So I set the price very low, and there are no OTO's at all. You get all the features up front, and there is no charge to use this one multiple websites. Feel free to put it on any site you own or manage.
I DID HOWEVER ADD A KILLER BONUS
In fact instead of having a bunch of crazy up-sells I'm actually going to make this a no braining offer. This is a plugin that is designed by a top affiliate marketer for affiliate marketers. But what if your new to the affiliate marketing business? What about you?
Well as a special bonus I'm going to include a free video training that explains how I built my review blog from nothing to one of the most visited IM blogs in the world. My blog gets tens of thousands of site visitors every week and I built it to that level from nothing. In this video training your going to get to see how I did it and how you can do it to.
After initially releasing this I got some great suggestions from users. Link Master now:
Allows you to add custom title, descriptions, keywords and Facebook image to any sales page you pull in as an internal cloaked link.
Will make the words on your post or pages that you automatically clickable with your cloaked link 'nofollow' links so you dont pass 'link juice' from your site to the sales page of the product you are promoting.
Overtake 'old school- onbeforeunload' redirects that some sales pages still use and replace the redirect with your own website. If you dont know what an onbeforeunload redirect is, dont worry, all you need to know is that LinkMaster is now even more effective at keeping vendors from building their list without compensating you when your traffic chooses not to buy the product you are promoting.
Click below to get the LinkMaster plugin and my bonus training for the one time price of just: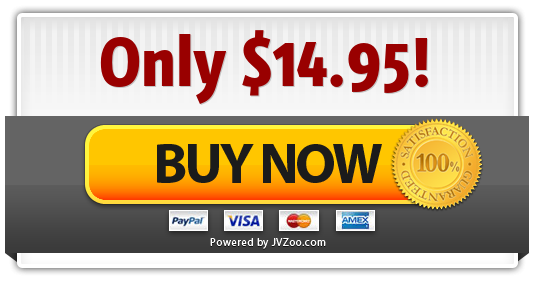 A quick note about the reviews I do on this site. The product vendors give me access to their products for free in order for me to do my review. However I make no promises to them regarding the results of my tests or what I will write in my review. Should you click a link that takes you to a sales page for a paid product for sale this link will be an affiliate link and I will be paid a percentage of the sales price should you decide to invest in it.